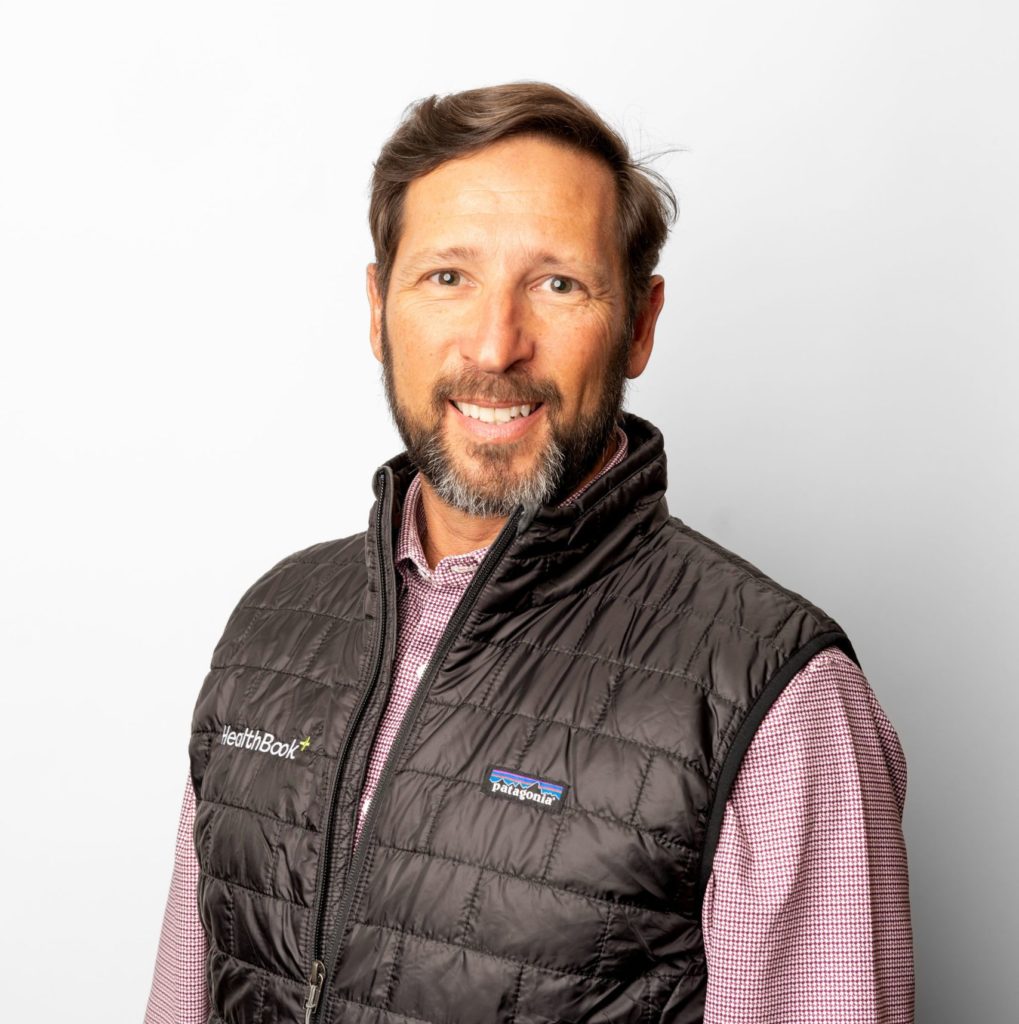 Co-Founder & Chief Executive Officer
Chris Turner is the Chief Executive Officer at HealthBook+ with the overall responsibility for building and executing the company's vision to allow people to own their health with guidance from cutting-edge technologies.
Chris has more than 20 years of experience growing global health companies, most recently as the Chief Commercial Officer at Infermedica, where his team helped people find the best triage point of care leveraging artificial intelligence (AI).
At Medici, he was the Executive Vice President of Sales with a focus on helping one billion patients and pet parents globally improve access to virtual care. This resulted in an increase in annual recurring revenue from $800,000 to $5 million.
As National Vice President of Growth and Development at Evariant, Chris led the company's revenue growth and partnership strategy. He also played a critical role in developing its corporate, product, and go-to-market strategies.
He was also Chief Operation Officer at Synapse Healthcare Solutions where he was responsible for growth, strategic initiatives, product development, and expansion, as well as all client services.
His team's mission was to improve access to mental health care through telemedicine and a professional network of mental health professionals.
Additionally, Chris served as Regional Sales Director, Director of Professional Services and later as Group Vice President at Healthgrades, leading solution sales, and service delivery across the nation. In this role, he was a lead contributor to several annual editions of the Healthgrades Maternity Care
in America and Healthgrades Top Hospitals in America studies.
Chris also held positions at industry leaders Wyeth Pharmaceuticals and American Home Products.
As a seasoned presenter at conferences hosted by the Health Care Internet Conference, the Healthcare Financial Management Association, and the Society for Healthcare Strategy and Market Development, Chris publishes his thought leadership as a member of the Forbes Business Council.
Having been awarded a provisional patent for a system to help pet parents find the best veterinarian for their pet's needs, Chris is also the co-founder of Petmedicus, an online veterinarian review site to deliver services in that space.
Chris attended the Metropolitan State University of Denver, where he graduated with a Bachelor of Science degree in Marketing.